DAVAN Strategic
Regular price
Sale price
$29.95
Unit price
per
Sale
Sold out
Do you know how much FBA return fees are hurting your bottom line? They can be difficult to understand and over time they really add up! We created the RETURN.fees sheet so you can finally understand where your money is going each and every time a customer returns a product (or says they will).
If you want to stay on top of your numbers like we do, then this sheet is a must.
Note: Special rules apply to the following categories: apparel, shoes, watches, jewelry, luggage, handbags, and sunglasses. This RETURN.fees sheet does not take these rules into consideration.
Share
View full details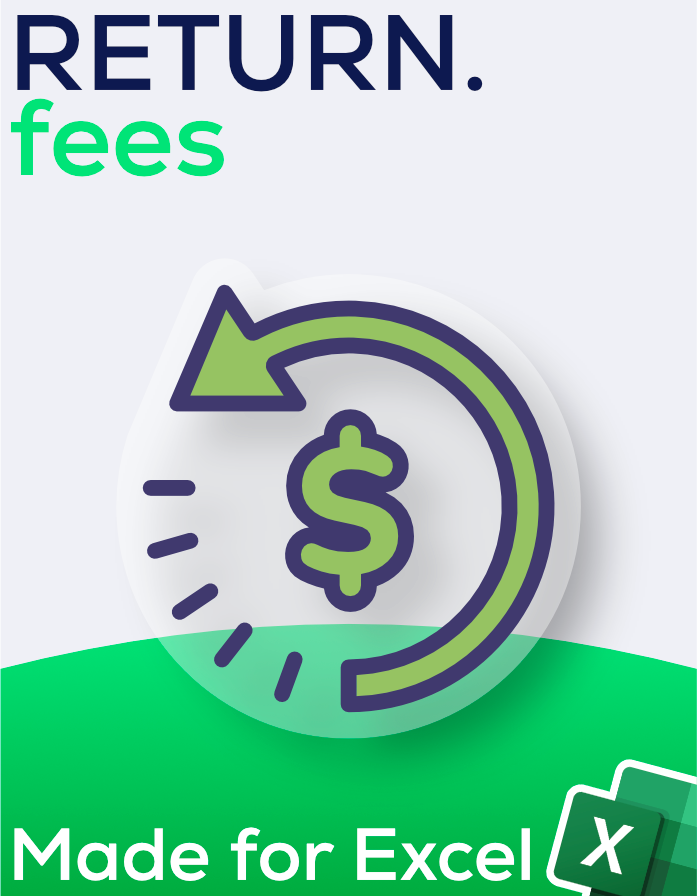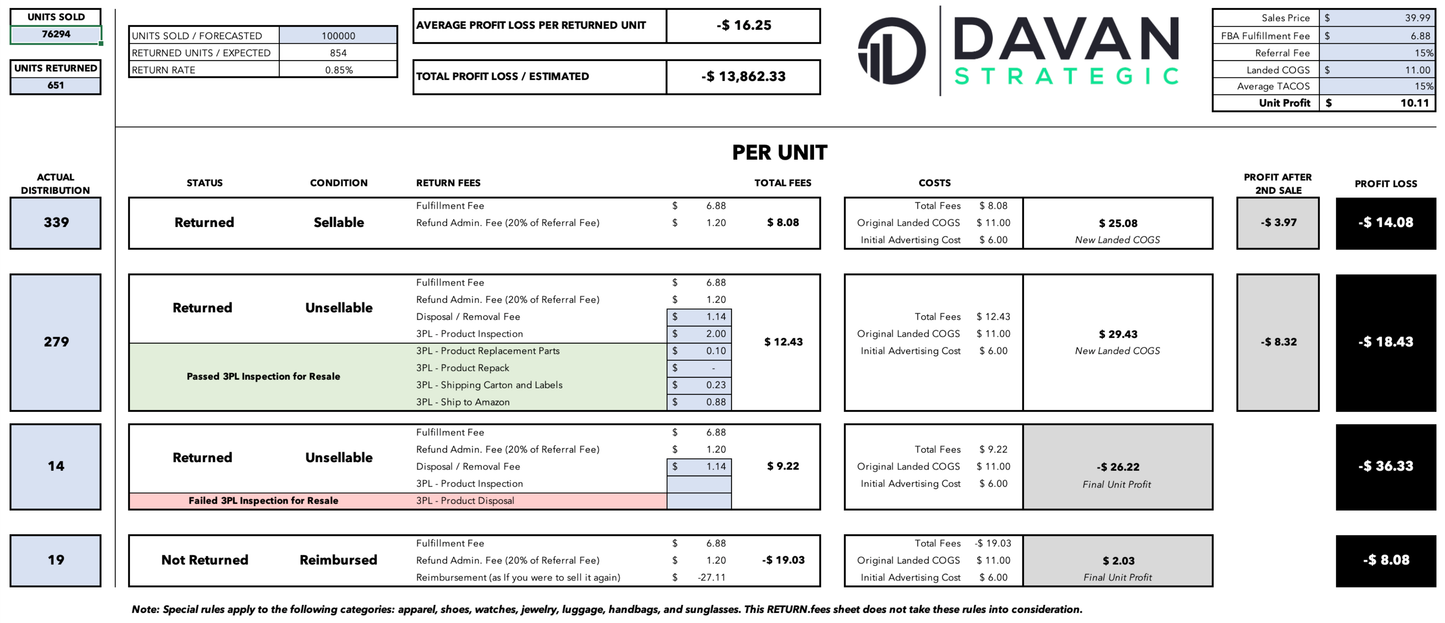 A LITTLE MORE INFO ABOUT OUR SPREADSHEETS...
Compatibility

All our spreadsheets are built to run on Microsoft Excel. Unfortunately, they aren't compatible with Google Sheets.

The LAUNCH.tracker and KEYWORD.planner require data from Helium 10. If you're interested in a Helium 10 subscription, you can get a special DAVAN discount HERE.

The SALES.matrix and STOCKFLOW require data from within Amazon Seller Central.
FAQ

I don't know how to use Excel and hate numbers! Can I still use these sheets?

Absolutely!! We have designed them to be as easy as possible to use, and for you to get a much better understanding about your business numbers. We even created a Youtube Explanation video for each sheet to walk you through each of them.

Do these sheets work with Google Sheets?

No, some of our spreadsheets have built-in macros that help the sheet run automatically. These are written specifically for Microsoft Excel.

Can I personalize/edit the sheets?

Due to the complexity of our sheets, they are locked/protected, meaning you can not make major changes to them. We have made it easy for you to know which cells you can edit with your own data - these cells are the blue ones.

Why are the sheets locked?

We created some pretty crazy formulas and conditional formats. We protect the sheets so that they aren't accidentally deleted (has happened to us more than we'd like to admit!)

Do I need to enable macros?

Yes, some of our spreadsheets have built-in macros that help the sheet run normally. If you are asked (while opening the file), then please select Enable Macros.

Do you ever update the spreadsheets?

From time to time we update the sheets with new features or data. When this happens, we will send you the newest version of any sheets you've already purchased, so you're always up to date.

Can I share the spreadsheets with other Sellers?

No. When purchasing our sheets you are agreeing to a Single User License. We've put a ton of effort into each and every cell, so we kindly ask you to respect our work. If you know other sellers that would like to buy these sheets.... reach out to us about our referral program.

I found an error in the spreadsheet... what should I do?

Yup, mistakes can happen! Please let us know if you find something, and we will be happy to fix it ASAP. Just send us a message HERE